Discovering the Secrets of Success one Leader at a Time!
Identifying Successful South Florida Leaders and What it Takes to be an Influential Business Women and Accomplish the Unimaginable. This week meet Express Travel Co-Founder, Olga Ramudo.
What are Olga Ramudo's secrets of success?
Olga Ramudo and her sister, Cristina Jacomino, were born in Cuba. Shortly after Fidel Castro assumed power, their father sold all their things and moved to Miami. Now successful influential business women, founders of Express Travel, the sisters attribute their business sense and work ethic to their parents.
I recently reached out to Olga and asked her to give me her thoughts on what she thinks it takes to be successful.
"To be successful you must have the ability to multi-task, to be progressive and  to be daring.  You CANNOT be afraid to try.  Creating relationships and being visible has been extremely important in the growth of my company….. in many instances you must sell yourself first, and then sell your product.  Being able to change with the times is also crucial – there is no such thing as staying stagnant:  you either move forward, or you are moving backwards."
Olga and her sister were stay-at-home moms running their households when they decided to plan a ski trip for some of the families at school. After a couple of years of planning and executing these trips, the amount of people joining them grew to about 500. They thought if they were doing all this work, they should at least get their part of the trip paid for.
The small agency they worked through to coordinate these ski trips noticed their talent and made them independent agents. Luck would have it, the sisters met Rosa Maria Delgado at the agency and quickly became great friends. When one of the skiers asked them to handle the corporate travel for their company they politely agreed to help. Soon they discovered, it was a company with 600 employees.  They seized the opportunity.
In November of 1989, Express Travel incorporated in the State of Florida and the 3 ladies were officially business owners. Since inception, Olga has been recognized for her expertise and business acumen. Olga is a fearless leader and influential business woman who often works 12-14 hours a day. She usually starts answering her emails at 5:30AM. Her philosophy is to do everything and anything, immediately so she can get it off her list of things to do. Olga stated, "I find relief in having one less thing to do."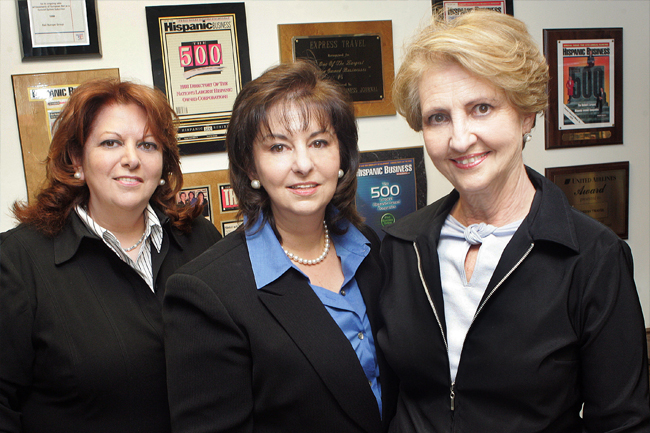 Olga also attributes her success on trust. "What I think we sell is trust that we will do the best for our clients," Ramudo says. After reviewing Olga's LinkedIn profile, I identified several more reasons she is perceived so positively.  Natalia Sol, VP, External Relations at After School All-Stars wrote, "Olga is a rare breed. Olga is passionate, relentless, resourceful, kind, incredibly strategic, hard-working, smart, genuine, and extremely detail oriented. She is a true leader and we are blessed to have her in our community."
In addition, Mauricio Fernandez, Airline Professional wrote, "Having known and worked with Olga Ramudo, I can certify that she is results driven, intelligent, loyal, and has a keen business sense that has allowed her and her company to prevail even during the most difficult circumstances. I highly recommend Olga to deliver work of the highest quality."
Olga has stated that Monday through Friday she basically has no life so the weekends are all hers. She spends her weekends shopping, lunches with friends, going to the gym, massages, and fertilizing her Orchids. She takes advantage of her weekends so she can recharge and face the week ahead.
Olga is also extremely active in the South Florida community and has received several awards and accolades for her contributions. Awards: One of the top 250 Hispanic companies in the nation, #6 largest women owned business in the state of Florida, ASTA award for agent of the year and included in the Florida Trend's as agency responsible for handling most of the international travel for South Florida.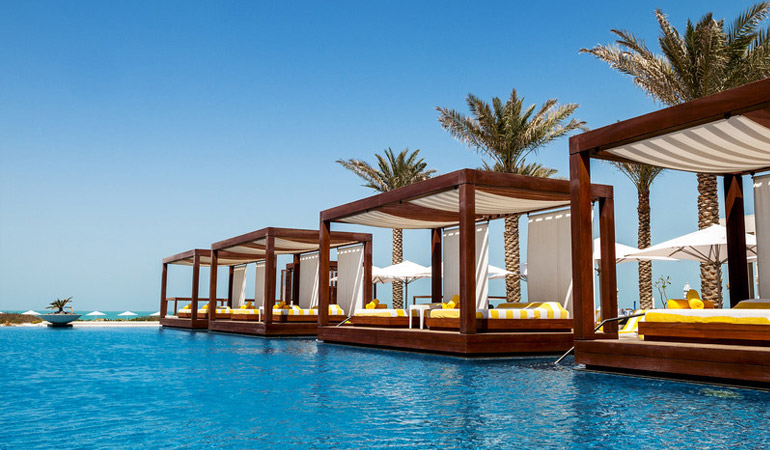 Other distinguished mentions: U.S. Travel and Tourism Advisory Board appointed by Secretary of Commerce. Chair of Hispanic initiatives committee for NTA. Travel Agent of the year award from the American Society of Travel Agents in 2011. Influential Business Women of the year by Commonwealth Institute. ASTA advocacy Award, 2010. Recently nominated to the International Women's Forum, an invitation only women's worldwide organization. Governor's Award in 2013.
If you are looking to start or grow your own business, you can learn a lot from Olga. It takes a tremendous amount of time, strength, and courage to accomplish what she has accomplished. She never wavered on the service she delivered to her clients, which in turn built trust!
Feel free to go to the company's website at www.Expresstravelus.com to learn more.